>> Wednesday, December 24, 2008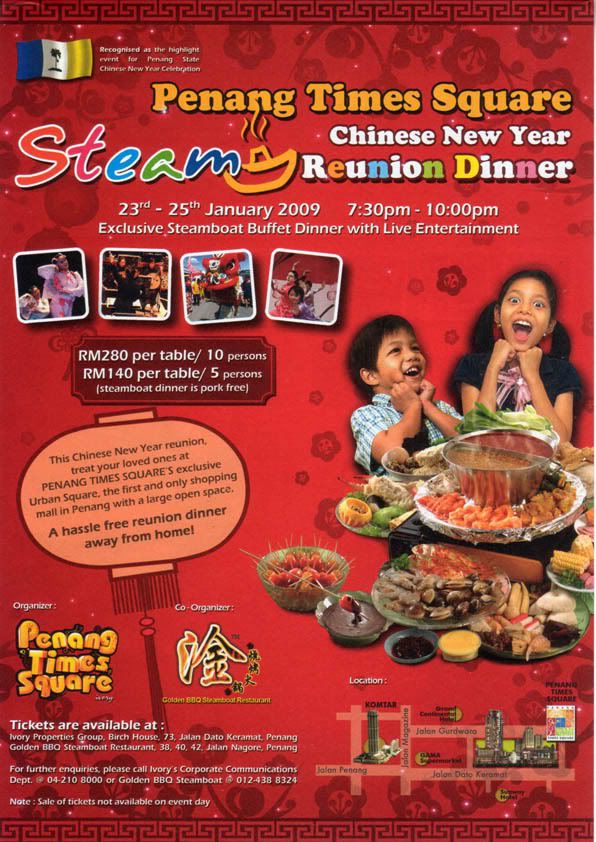 In line with the Chinese New Year 2009 which fall on 26 & 27 January 2009, the Penang State Chinese New Year Celebration committee would be holding an exclusive Chinese New Year steamboat buffet dinner with live entertainment from 23-25 January 2009. Penang Times Square and Golden BBQ Steamboat Restaurant would be coordinating the event by having a buffet BBQ steamboat at the mall's Urban Square, the largest open space in Penang, between 7.30pm and 10.00pm. Tickets are sold at RM280 for 10pax and RM140 for 5pax. Don't miss the opportunity to let your Mum rest fully this festive season. Get your tickets fast before they are sold out at Ivory Corporate Communication Department 604-210 8000 or at Golden BBQ Steamboat 012-438 8324 (Joseph).

More food reviews at
http://crizfood.com/

Read more...