>> Sunday, August 30, 2009
This restaurant served some of the best Western cuisine deals around town. Do check them up when you are around Sg. Ara, Penang area.

The
Honey Roasted 1/4 Chicken
is good. It's only RM11.90.
Do also try out their
Jumbo Prawn Thermidor (RM19.90)
. It has the cheesy creamy taste just as how most restaurants would prepare their lobsters.
My best would be their
Chicken Seafood Combo Grill (RM20.90)
. It's yummilicious!!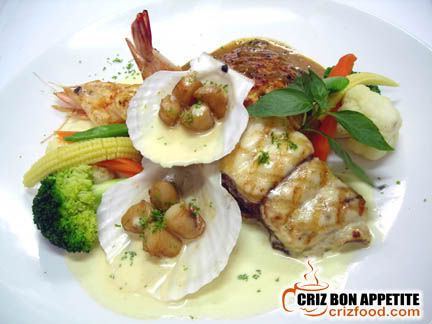 Read more...